The future of energy is in the Copel Volt.
Applications until October 4th
Innovation can transform the world. And it is this spirit that Copel seeks to leverage with the Copel Volt: an open innovation program designed for startups around the world who have energy solutions and who can now receive the right incentives to generate new and promising businesses.
Your startup could be one of them. Click the button below, sign up and let's create together new opportunities to grow, invest and innovate.
Innovation can transform the world. By knowing this, Copel launched Copel Volt- an open innovation program made for startups from all over the world that have solutions in the energy area.

To make new and promising businesses with the necessary impulse get into the Copel Volt.

After receiving more than 200 project applications from all over the world, Copel selected 5 startups, including Brazilian and international ones, to develop solutions to its main business challenges.

At this moment, the startups are developing proofs of concept that will be evaluated on the DemoDay, at the end of March 2022.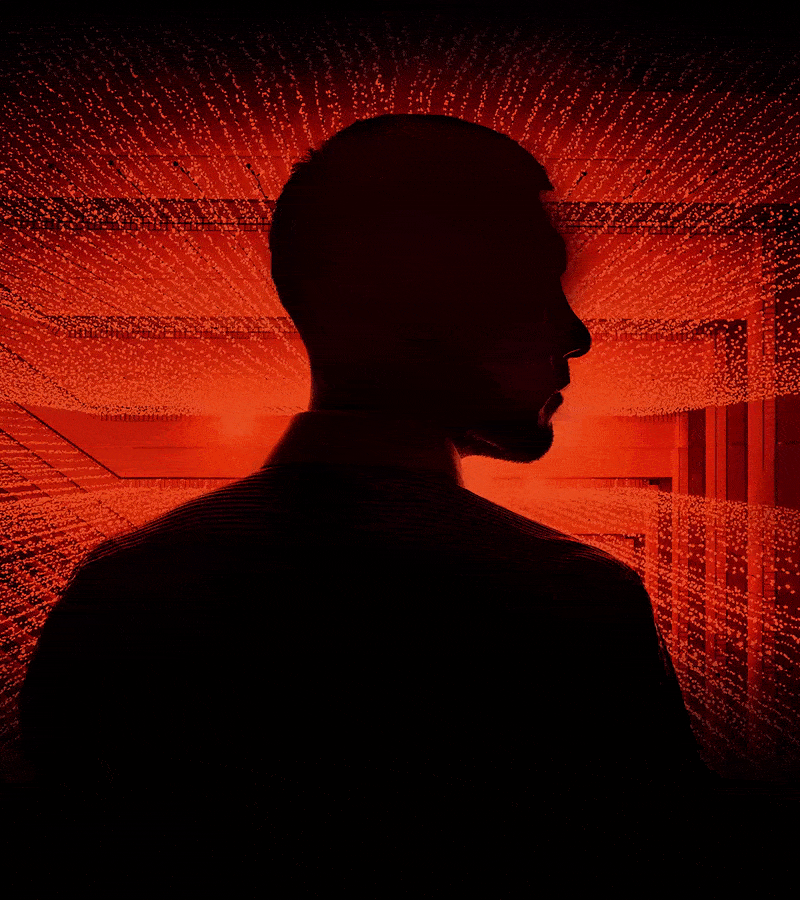 Meet the selected startups:
The program's goal is offering Copel the best alternatives for the challenges proposed at the beginning of Copel Volt. The Company, besides being able to start making business viable by launching new products and services, it aims reaching new markets too.
Copel Volt, in partnership with Beta-i, is an open innovation program that was created to take advantage of the synergy of global startups and implement innovations with the potential to generate value for Copel (Companhia Paranaense de Energia). In addition, the program aims to speed up the development of new products and services for the implementation of new businesses and/or the Company's insertion in new markets.
Up to 5 solutions already validated in the market and with the potential to meet the challenges of Copel Volt were selected to receive mentoring, support and financial investment in order to put their POC (Proof of Concept) into practice.
To generate financial conditions for the POC (Proof of Concept) to be executed, Copel will subsidize them in whole or in part up to the total budget limit of R$ 1.500,000.00 (one million and five hundred thousand reais), considering that such resources will be distributed to up to five (5) proofs of concept of solutions already validated in the market with the potential to meet Copel Volt's challenges.
This is an invitation for national and international startups to collaborate on each of the challenges of the program!
*Details as per notice.
Challenges
These were the challenges proposed by Copel Volt.
Who are we?
Copel - Companhia Paranaense de Energia, the largest company of the State of Paraná and one of the seven largest electricity companies in Brazil, was founded on October 26, 1954, with ownership control held by the State of Paraná. The company went public in April 1994 (BM&FBovespa) and, in 1997, it was the first company of the Brazilian electricity sector to be listed at the New York Stock Exchange. As of June 2002, the brand is also present at the European Economic Community, having been listed at Latibex - the Latin American Arm of the Madrid Stock Exchange. As of May 7, 2008, Copel's shares were ranked at Level 1 of São Paulo Stock Exchange (B3)'s Corporate Governance.
The Company distributes energy to 4,9 million consuming units, across 395 cities in the State of Paraná, and it is present in 10 brazilian States with power generation and transmission assets. Copel is also the main trader in the free energy market in Brazil.
Copel's structure comprises the operation of:
An own generating complex composed of 45 power plants (19 hydroelectric plants, 1 thermal plant, and 25 wind plant) and 11 shareholdings, whose installed capacity totals 6,400 MW;

The transmission system totaling 3,134 km of lines and 41 substations (all of them automated);

The distribution system, which consists of 200,263 km of lines and 415 substations (100% automated);
www.copel.com

Partner

Beta-i, with offices in São Paulo and Lisbon, is a collaborative innovation consultancy with a global reach.

We are specialists in corporate open innovation management, with projects oriented to highly selected startup pilots, and we design products and services together with internal teams.

We use our experience and acceleration network to help ecosystems grow by connecting a huge network of entrepreneurs, mentors, experts, investors, and knowledge institutions to solve things that matter.
www.beta-i.com

---
Copel Volt is the open innovation program by Companhia Paranaense de Energia – COPEL, focused on Energy Sector. The main goal of the program is for startups to develop, together with COPEL, the most innovative solutions to address Copel Volt's challenges. The challenges of the program are:
1. COPEL Costumer Service
2. Energy & Beyond energy
3. New business models
4. Innovative internal processes
5. Clean & New Energy
6. Electromobility
7. Asset and facility management
8. Energy Storage
Startups with solutions in operation in the national or international market. Startups in the phase of ideation or pre-operation, consultancies, software houses, and traditional companies will not be accepted.
You can apply by filling the application form right here.
You'll have your first contact with Copel and Beta-i experts, on November 17 – 18, 2021, for Pitch Day. This is a great opportunity to start refining your Proof of Concept at Bootcamp (24-26 November, 2021) you will have the opportunity to meet directly with COPEL experts and fine tune the pilots together.
The main objective of the program is not the investment, at least not directly. Copel's experts will help your POC to be developed, financially and technically. The purpose is to work together with Copel and develop your POCs. What comes next will depend on working together. What's in it for you:
Opportunity to scale your business by partnering with Copel

Opportunity to co-develop POCs and test your solution in a real scenario

Validation of your product and access to business and sustainability learnings

Access to workshops

Access to a network of innovators in energy sector

Access to a team of experienced facilitators managing the program

Brand visibility
English will be the official language as we are looking for solutions worldwide. However, the program is supported by COPEL – Companhia Paranaense de Energia and counts on the participation of Portuguese speakers.
Participating in Copel Volt is free. We are proud to carefully select our participants, focusing on their innovative solutions and solid teams.
Copel Volt does not take equity either.
Yes, Copel Volt is a fully digital program.